Rund PVC Fyllmedium i Cooing Tower Beskrivning:
Optimera din kylning av dina torn genom att öka ytan mellan vattnet och luften med hjälp av Cooling Tower Fill Media.
Det är möjligt att ditt kyltorn fyller kan behöva bytas ut på grund av att bli skört, igensatt eller förlora sin filmyta under uppgraderingar där
nuvarande fyllningar kan inte längre vara rätt typ.
Våra Cooling Tower Parts erbjuder ett brett utbud av fyllningar, inklusive Drift eliminators, Low Fouling Vertical Fill, Counter (eller) Cross Flow Media, kyltorn
Fyllningspaket med integrerade lutare, kyltorns fyllförpackningar endast för en fuktig yta.
Rundkylningstorn fylls i vått utkast runt kyltorn.
| | | | | |
| --- | --- | --- | --- | --- |
| Height | Weight | Thickness | Material | Length |
| 250mm | 15kgs/20kgs | 0.28mm to 0.38mm | PVC/PP | 120m to 190m |
| 300mm | 15kgs/20kgs | 0.28mm to 0.38mm | PVC/PP | 120m to 190m |
Round PVC Fill Media

Pictures Visa: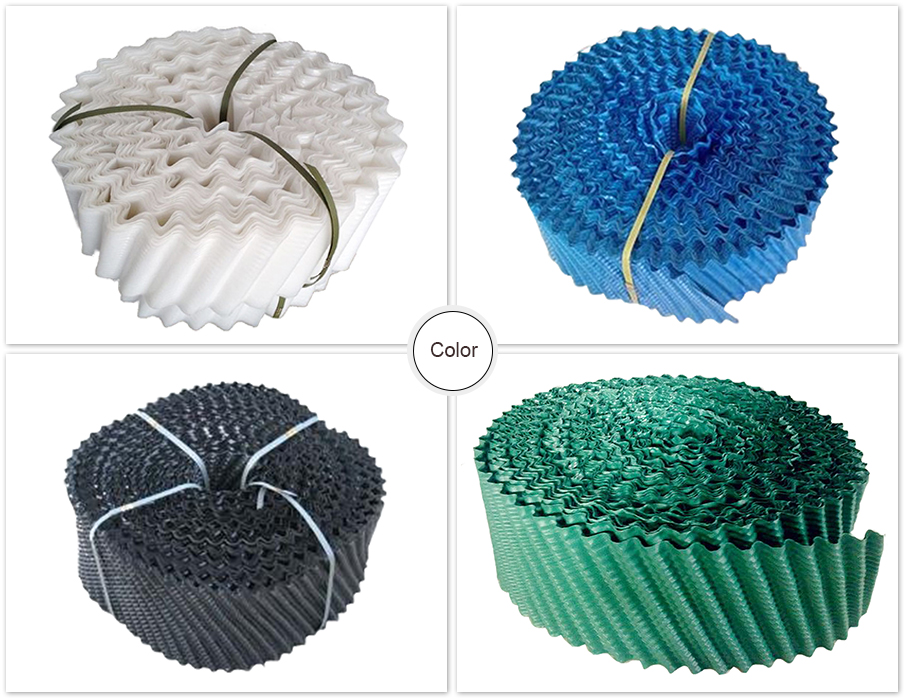 Kylningstorn fyllnadsproduktion:

Kylningstorn fyllning ansökan: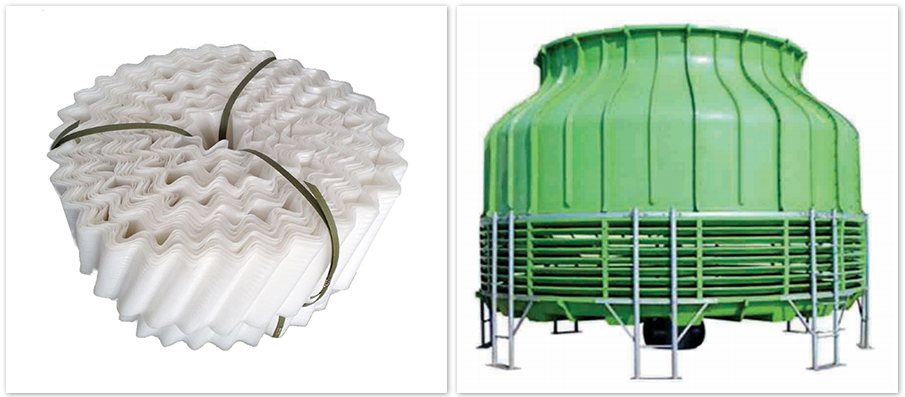 Kontakta oss

Relaterade produkter:
Kyltorn Delar: kyltorn fyller, kyltorn spraymunstycke, kyltorn luft inloppslopp, kyltorn drift eliminator.
Vattenbehandling Produkter: röret sedimentera, vattentank, bio ball, MBBR media, fin bubbeldiffusor ...
Produktkategorier : Kyltorn Delar > Kyltorns fyllning