How to correctly install the cable pulley system construction lift
2019-01-02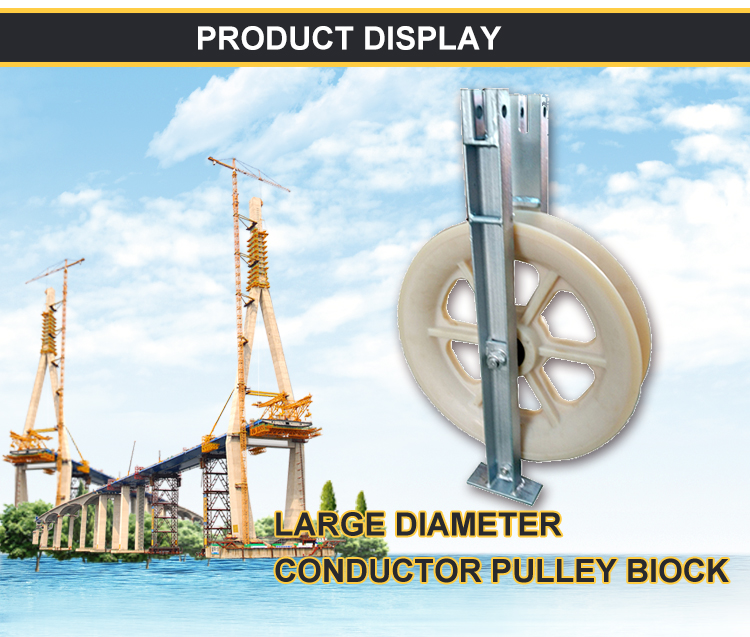 How to correctly install the cable pulley system The construction elevator cable pulley system includes cable pulleys, cable guides, and cable trays. Take cable pulley installation as an example to describe the following:

1. Install the cable pulley: Remove the two rollers from one side of the cable trolley and install the cable trolley under the cage. Reinstall the roller and tighten the screw by hand. Try to promote the car, no jamming phenomenon. In the car under the pad from 300 to 400mm pad. Remove the cable pulley side plate, pass one end of the cable around the pulley, connect it through the cable arm and the junction box inside the cage, and install the side plate.

2. Connect the other end of the cable to the lower box and place the rest of the cable in the appropriate location on the site.

3. Prepare the cable tray and the connecting bolts, bring them into the cage, and open the cage upwards to the top of the guide rail. Lift the cage to raise the cable while releasing the cable. At the same time, one person stands on the ground to ensure that the cable is straight and free from curl. Install the cable tray on the top of the rail bracket.

4. Open the cage downwards, install a cable guide every 6m, and adjust the position so that the cable arm and the pulley just pass through the middle of the rubber cover.

5. Lower the cage to the lowest position, adjust the cable length, and remove the pad under the cable pulley (the cable should be tight at this time).

6. Fix the fixed cable (the cable from the lower box to the cable tray) to the guide rail frame, and install a clip every 1.5m.


7. At this point, the installation of the cable pulley system on one side is completed, and the vehicle is run at a slow speed several times to ensure that the cable is reliable, and the cable is not lubricated after the phenomenon of scratching.