What is the difference between a tube aerator and a microporous aerator?
2018-11-21
Aeration is an important part of wastewater treatment technology. By injecting oxygen into the sewage, the pollution degree of sewage or industrial wastewater is relieved to meet emission standards. Thereby reducing the repeated pollution of water resources to achieve environmental protection.
Aerators include: microporous aerators , tube aerators , rotary aeration aerators , diaphragm aerators, and spherical crown aerators . So what is the difference between a commonly used tube aerator and a microporous aerator?
Tube aerator : outer diameter 69mm, length according to user needs, conventionally 580mm, 800mm and 1000mm. The length is below 580mm by extrusion or compression molding, and the length is more than 580mm by extrusion molding. The film tube is perforated at a pitch of 1.5 mm and 2 x 2.5 mm to produce uniform microbubbles having a diameter of 1-3 mm. There is a 15mm long non-porous area at the top of the membrane tube. When the gas supply is interrupted, the membrane is immediately restored to its original state, and the air inlet is automatically prevented from backflow.
Microporous aerator : It adopts EPDM rubber, which has the characteristics of heat resistance, ozone resistance, acid and alkali resistance, good chemical stability, etc. Compared with general rubber membrane, it can greatly improve its service life. Specifications are: 215mm, 260mm, 300mm, flat, curved and spherical crown.
Service area: 0.25-0.55m2/piece, 0.35-0.75m2/piece,
Oxygen utilization rate: (water depth 3.2m) 18.4-27.7%,
Oxygenation capacity: 0.112-0.185KgO2/m3h,
Oxygenation efficiency: 4.46-5.19KgO2/kwh
Aeration resistance: 180-280mmH2O
The performance difference between the tubular aerator and the microporous aerator is different:
1. The tube aerator can be oxygenated in 360°, and can stir the sludge at the bottom. However, the membrane microporous aerator can only oxygenate the upper part of the disc, which is easy to cause mud at the bottom.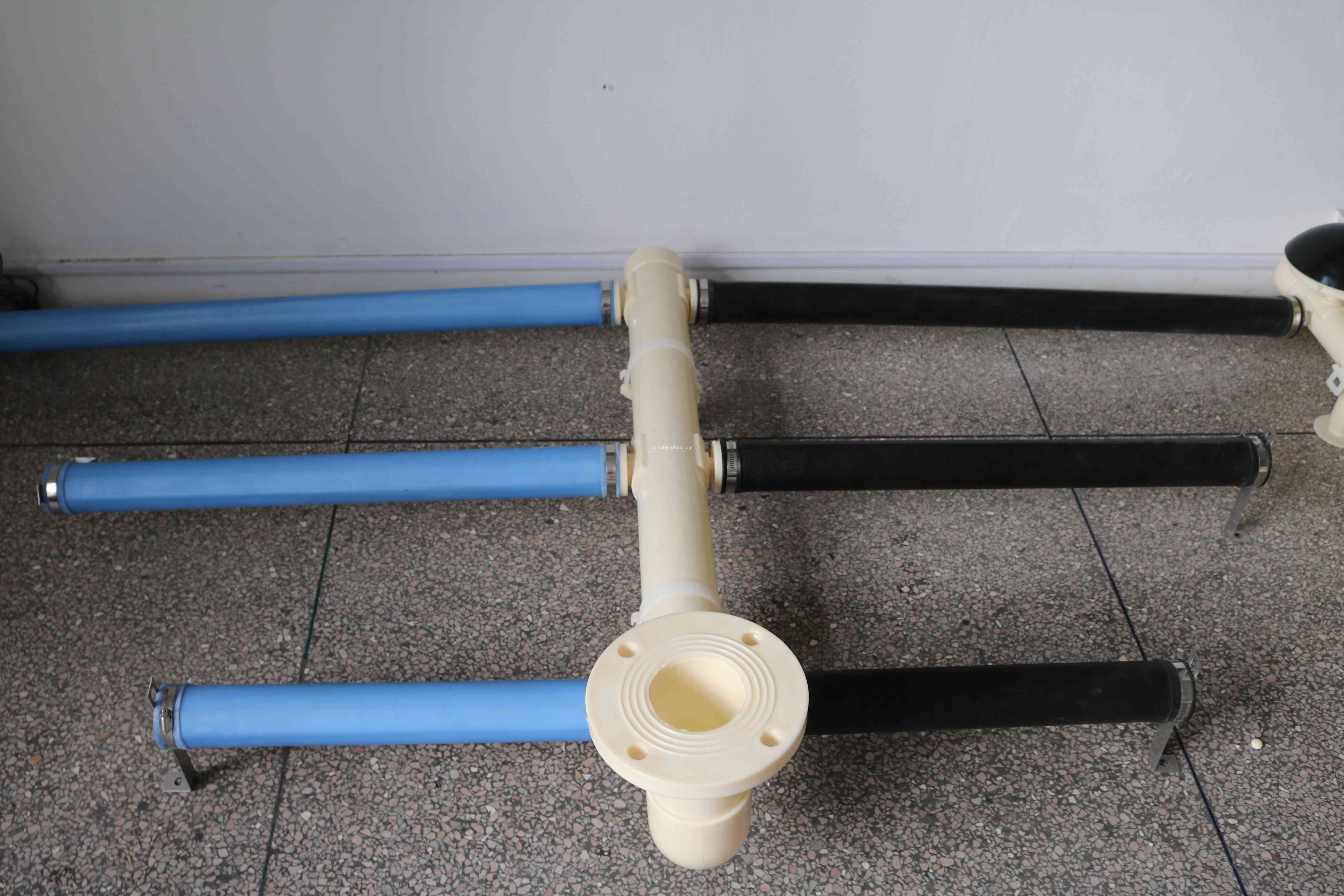 2. When the diaphragm aerator (disc) runs, the whole aeration disc is easy to accumulate, but only a part of the aeration tube. The bubbles are easily combined on the disc/plate surface to form large bubbles.
3. The diaphragm aerator (plate) is slightly more stable than the aeration tube (because the ends of the aeration tube are suspended), its water flow resistance and impact resistance are better, but the aeration tube connected to the saddle is fixed at the end. The stability of the aeration tube is also very good and there is no danger of falling off.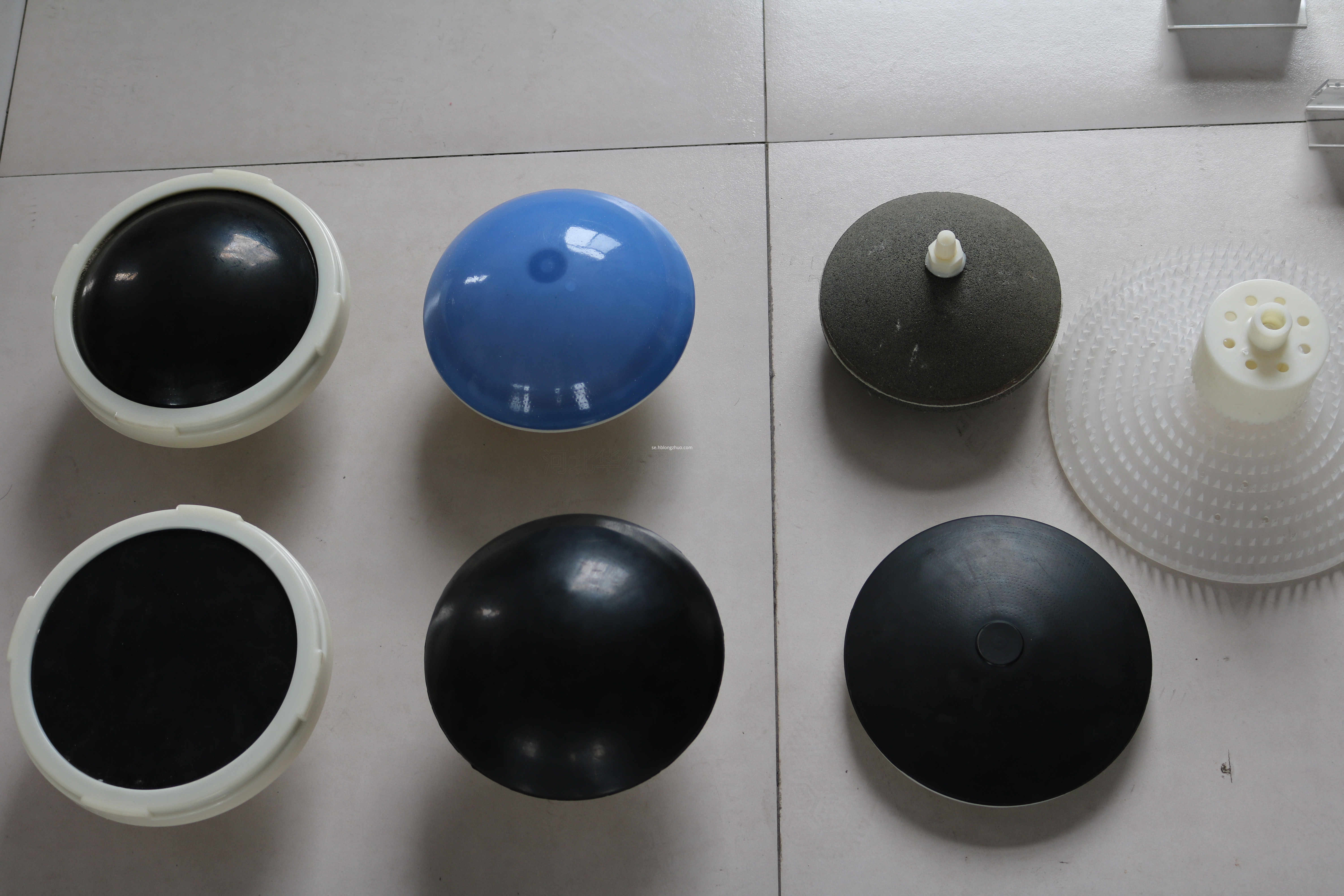 4. The gas distribution system of the aeration pipe is relatively simple. The ventilation of a 1m (8m3/h) aeration pipe is equivalent to four 200m3/h disks, which makes the air leakage rate of the whole system low. At the same time, due to exposure The tracheal system has fewer joints, which results in less air resistance loss and less energy consumption.